A Boys Own Dale: A 1950s childhood in the Yorkshire Dales
Free download. Book file PDF easily for everyone and every device. You can download and read online A Boys Own Dale: A 1950s childhood in the Yorkshire Dales file PDF Book only if you are registered here. And also you can download or read online all Book PDF file that related with A Boys Own Dale: A 1950s childhood in the Yorkshire Dales book. Happy reading A Boys Own Dale: A 1950s childhood in the Yorkshire Dales Bookeveryone. Download file Free Book PDF A Boys Own Dale: A 1950s childhood in the Yorkshire Dales at Complete PDF Library. This Book have some digital formats such us :paperbook, ebook, kindle, epub, fb2 and another formats. Here is The CompletePDF Book Library. It's free to register here to get Book file PDF A Boys Own Dale: A 1950s childhood in the Yorkshire Dales Pocket Guide.
Cows, pigs and chickens all occupied the traditional farm buildings that were surveyed as part of the Dairy Days project. Up to now the surveying side of the project has focussed on recording earthwork sites.
Sir Patrick Stewart sells his Dales home and makes a dream come true
They were keen to hear all about our research into the history of cheese making and make contact with contemporary cheesemakers and collectors of historic recipes. Andy Swinscoe of the Courtyard Dairy is of course going to be featured as are several other people we have been working with like Jane Sammells of Curriculum Kitchen. Eleanor Scarr is well-known to visitors to the Dales Countryside Museum because she does regular talks and demonstrations about life in the Dales in times gone by.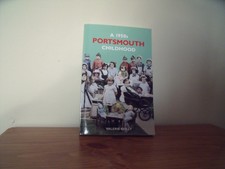 Our volunteer Stuart Barron interviewed William Billy Porter last month, one of our oldest contributors to the project at William Porter showing one of his shorthorn cows. Possibly early s. Courtesy of William Porter. For really rather obvious reasons, we had to cancel our second day of surveying at the Green Side shieling site today! Our interview with retired dairy farmer George Sledge was conducted by Marjorie Iveson.
George farmed at Constable Burton which is at the far eastern end of Wensleydale with quite different soil and weather to the majority of the farmers from Upper Wensleydale that we have interviewed for the project so far. George Sledge. Photo by Marjorie Iveson. With Northern Archaeological Associates NAA appointed as our archaeology consultants, we were keen to get them started surveying our chosen selection of archaeological sites and buildings. A couple of weeks ago, we met up to do a recce of them all including a possible early shieling site up on Green Side at the head of Sleddale.
We quickly spotted the large circular banked enclosure with a couple of what looked like round huts clustered along one side.
Sketch showing line of enclosure bank at Green Side. Remains of possible huts at Green Side. Coverdale is perhaps less well known than neighbouring Wensleydale, but it also has a long history of dairy farming and cheesemaking.
Categories
Marjorie Iveson has done several interviews for us with farmers in the dale, starting with Michael Horner who had a small village farm in Carlton. Michael Horner. We were delighted to receive this interview conducted by Marjorie Iveson with year old Doris Harker, because Doris turns out to be one of the last women remaining who made and sold farmhouse cheese in the northern Dales. Doris Harker. Our recorder was Maggie Townsend.
Peavey Company; 89-2836 09/26/94?
Idle Booksellers: Yorkshire Books, Books written by Authors starting with letter W..
Cyanide and Happiness: I'm Giving You the Finger;
a boys own dale a s childhood in the yorkshire dales Manual.
Wensleydale Dairy Days – Only in the Dales;
A Boy's Own Dale: A 1950s childhood in the Yorkshire Dales.
Mason was born in and came to Cravenholme Farm with his parents when he was four. Before they moved, his mother made cheese and butter in the dairy in Askrigg. Mason was too young to remember those days but he does remember his mother making butter for the family as he recounts in this audio clip. When he was old enough, Mason joined the other lad employed by his father on the farm and the team of three worked together milking and tending to the dairy herd. The extensive interview is fascinating because it gives a really good idea of the sheer volume and variety of the work needed to look after a herd of dairy cows all year round.
Our interview with David Mason was undertaken by Sally Stone last month and we have just finished transcribing it. He also did some cattle-dealing on the side, and was apparently popular with farmers because of the fact he paid in sovereigns:. So with his bagful of sovereigns he was always secure at doing deals. Cattle-market in Hawes. Unknown date collection of Dales Countryside Museum. The first oral history interviews conducted by our newly-trained team of volunteers are now being transcribed.
Cliff was born in and came to the farm when he was four years old. It had been bought by his granddad, the son of Elijah Allen of grocery shop fame in Hawes and it had dairy cows on it right up until Cliff gave up milking around twelve years ago. This photo shows his children herding the cows down to be milked sometime in the s.
The Allen family children herding their cows down to be milked. Scaur Head Farm, Sleddale. Courtesy of Debbie Allen. Photo by John Forder. They relate to a Liverpool cowkeeper named George Bargh. Our second set of farm accounts held at the Dales Countryside Museum belonged to Jane, known as Elizabeth, Thwaite possibly born Wilkinson, or this surname may come from a later remarriage who conducted a profitable dairy and poultry business from her farm up at the head of Walden at the end of the nineteenth century. Among the collections at the Dales Countryside Museum are two sets of nineteenth century farm account books which together provide an incredibly detailed history of the finances of two farms making and selling cheese and butter in Wensleydale.
The books belonged to James Willis of Yorescott. The house no longer exists but it lay just to the west of Yorebridge, north of Bainbridge and had a walled garden.
3. Carole Tregoff: Lover in the Bushes
The Willis family was from Carperby and initially James kept the accounts on behalf of E. Collection of Yorescott farm account books at the Dales Countryside Museum. Thanks to our small army of oral history recording volunteers we are now gathering more and more stories about dairying in Wensleydale. It offers a fascinating window into yet another small cheesemaking operation in the early years of the twentieth century.
It also confirms a story told to us by Janina Holubecki that her grandmother Margaret Hopper shared her college-learned expertise in cheesemaking with local dairies.
A s Irish Childhood by Ruth Illingworth | eBay.
See a Problem?.
ISBN 13: 9780091940218;
The Jewel of His Heart (Heart of the West Book #2): A Novel;
Terry L Wilson > Compare Discount Book Prices & Save up to 90% > cioschumsagbepu.ml!
Navigation menu.
James Herriot.

Our two week-long excavation of a pair of stackstands near Hawes is now completed. Dig director and our Community Heritage Officer Douglas Mitcham was very pleased with the results and how much the volunteers achieved in spite of the appalling weather with high winds and heavy rain causing us to lose several days half way through.

Taking final measurements of the trench Taking a soil sample from the lowest level of the trench Discussing how to label a soil sample correctly Filling barrows with soil from the spoil heap ready to start backfilling the trench The trench filling up slowly Levelling the soil on the surface of the trench Trampling down the soil to get rid of air pockets Laying the turf back onto the trench — a big jigsaw puzzle.

Who said archaeology was glamorous?! Nearly fifty people joined us in Askrigg village hall last week to sample cheese, discuss the progress of the project and watch demonstrations of butter and kefir making. Tasting traditional cheeses supplied by The Courtyard Dairy Selection of farmhouse cheeses supplied by The Courtyard Dairy Dairy Days Project Officer Karen Griffiths demonstrating kefir making A visitor tastes some of the recently made kefir One of the farmhouses cheese supplied by The Courtyard Dairy — in this case a sheeps milk one which may have been similar to the early cheeses made in Wensleydale.

A small but determined team of staff and volunteers braved the rain and wind earlier this week to break ground on the Dairy Days dig at Floshes Hill near Hardraw.

Drop files to upload

Day 1 removing the turf. We hope to discover the relationships between two stackstands and possibly an adjacent field boundary as well as finding dating evidence.




Granny's Village by Roger Mason Memories of the Yorkshire Dales in the s | eBay;
Quality Assurance for Dynamics AX-Based ERP Solutions?
A Boy's Own Dale: A 1950s Childhood in the Yorkshire Dales.
Michael Collins and the Women Who Spied For Ireland.
Everything He Demands (Bookkeeper for the Billionaire Book 3).
Hill Country Wisdom - Hebrews.
Conversations between the Chinese and Japanese representatives in regard to the Shantung question.

Day 2 trowelling the top soil. The dig will continue until the end of next week and there will be an opportunity for the public to visit the site — get in contact if you are interested in a tour. There we were plodding across a floodplain in Hawes, carrying boxes of measuring equipment, flags and poles. Part of the Yorkshire Dales Cheese Festival. Alongside our Archaeological Surveying Techniques training days for community volunteers, we have also recently run a Staff Development Day in survey techniques to give national park staff a taste of the work that we are doing as part of the Dairy Days project.

We had wonderful sunny weather for it, and the stackstands stood out really well in the bright light. We have had a busy week starting with five more local people trained in the art of oral history recording by Tracy Craggs and now all set to interview people around Wensleydale — one or two already had people lined up including a woman who was a Land Army girl and several retired farmers. Tracy Craggs with volunteers learning oral history recording techniques for the Dairy Days project.

We have another archaeological survey training day lined up on 26 September. Among all the photographs that we have been collecting for the project, there are many showing children both at work and at play on the dairy farm in the past. Boys would have been similarly employed as farm labourers or helping their fathers. Boy with back can and milk pail. Unknown date. Collection of Dales Countryside Museum. Most of the earliest photographs we have, show boys helping adults in the fields hand-milking cows or carrying milk back to the farmhouse.

Milking cows in the fields near West Witton. Early 20th century. Courtesy of Liz Kirby. Matt Hesletine leading donkey with backcans, Hogra Farm, Redmire. The younger children would have been going to school by the time these photos were taken and they would have had to fit their farm chores in around it.

A Boy's Own Dale: A s childhood in the Yorkshire Dales - Terry Wilson - Google Livres

There were early starts and gloomy evenings spent foddering and watering cattle in the winter and feeding calves and pigs and helping father with the milking outside in the summer. They may also have gone out round field barns in the winter letting cows out to water and giving them hay. By the time we get to the s, things have changed. Posing with milk churns, Yorescott Farm, Askrigg, s.

Courtesy of Janina Holubecki. Herding cows down to be milked being a common task for the younger members of the family. Scaur Head Farm, Sleddale, s. Northern Dairy Shorthorns and the first Friesians were docile because they were well-handled and many photographs show children cuddling or playing with them.

Playing with calf called Roundy. Nell Bank Farm, Walden, With calves at Yorescott. Askrigg s. Sometimes children were plonked on top of cows as in these two photographs, taken 30 years apart. Josephine Hopper riding a northern dairy shorthorn cow. Yorescott farm, Askrigg c It was taken at Raygill Farm near Hawes. Hopper family children with Cilla the cow. Raygill Farm, Hawes Cilla was a much loved pet as well as being a good milker.